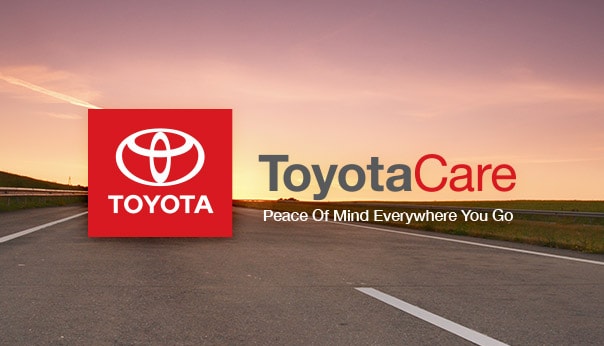 New Toyota Car, Truck and SUV Specials - Hutchinson, KS
Buyers around the world know that Toyota vehicles are reliable and efficient. A Toyota will drive for ages and rarely give you trouble. The success speaks for itself. From its humble beginnings in 1937, Toyota has grown into one of the best-selling carmakers in the world. If you're looking for a truck to haul around your gear, there's a Toyota for you. If you're looking for an SUV to carry your family, there's a Toyota for you. And of course, if you're looking for a fuel-efficient sedan that will never give you trouble, there's definitely a Toyota for you.
At Midwest Superstore, we offer a wide variety of Toyota vehicles, including the Toyota Camry, Corolla, RAV4, Tacoma, and the Toyota Highlander. We offer several different Toyota specials for a variety of Toyota vehicles all throughout the year. Don't forget to periodically check back. Our sales change throughout the year, and we'd hate for you to miss out on any potential savings.
We at Midwest Superstore pride ourselves on our customer service. To us, the customer always comes first. We listen to your wants and needs, and help you decide on the right vehicle for your lifestyle. We have many satisfied customers in the Hutchinson, Wichita, McPherson, and Newton areas, because we know that the customer should come first.
Once you have your Toyota, make sure to take care to keep it running. Toyota makes reliable cars, but they still need a bit of TLC every now and then. Stop by our service center to have your oil changed, brakes checked, or just to get your scheduled service. Take care of your Toyota, and it will take care of you.
We know we have just the Toyota for you, and we can't wait to help you find it. Give us a call at 866-983-6468 to schedule a test drive, or come visit us here in Hutchinson, KS. We appreciate your business, and look forward to providing you with quality service.
Hours
Monday

8:30am - 7:00pm

Tuesday

8:30am - 7:00pm

Wednesday

8:30am - 7:00pm

Thursday

8:30am - 7:00pm

Friday

8:30am - 7:00pm

Saturday

8:30am - 7:00pm

Sunday

Closed