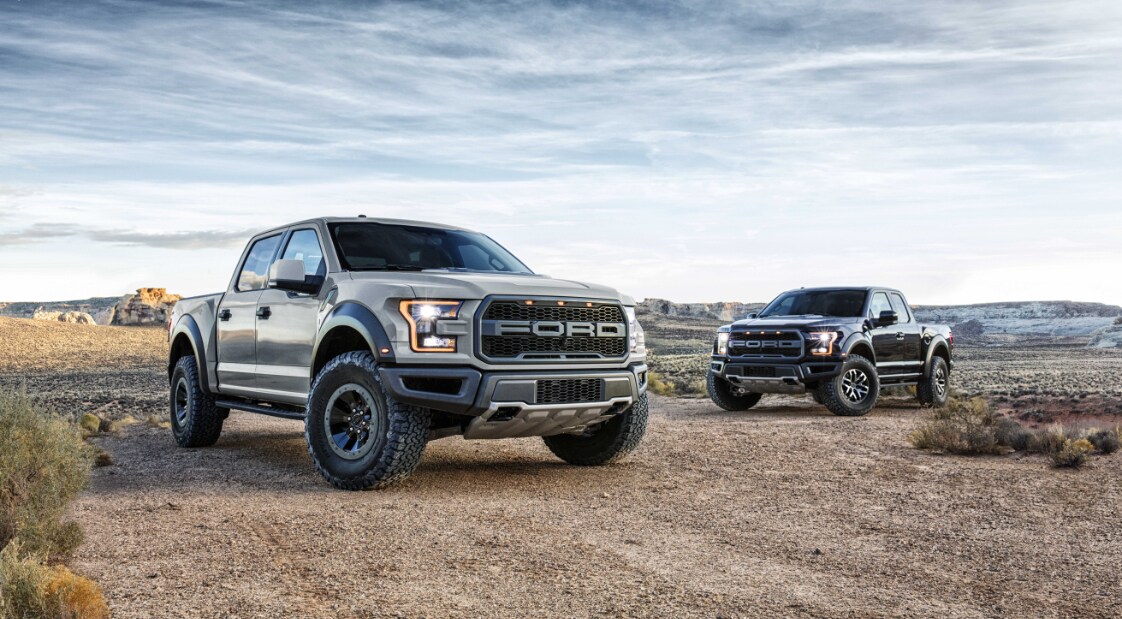 The Ford F-150 Raptor: An Absolute Monster of A Truck That Is Shaking the Off-Road Market

Of all the trucks in all the world, the Ford F-150 is the one of the best, and the Ford Raptor trim in the F-150 is stealing all the attention, especially here in the Wichita area and at Midwest Superstore.
The tough Raptor is the strongest version of the F-150 yet. It's designed for off-road ruggedness but is also comfortable and easy-to-drive. In short, it may be the most fun Ford F-series truck yet.
The Raptor - An Old Name with a New Purpose
Ford first introduced a truck with name Raptor way back in 2010, but in 2017 they've redesigned it and the newest version is lighter, quicker, and more powerful with 450 horsepower and 510 pound-feet of torque. It also sits a little higher than other versions of the F-150 improving visibility.
The Raptor also comes with a rear seating area, accessed by half doors. When not being used as a roomy backseat, this area also makes a great extra storage compartment. The truck has plenty of storage and is a workhorse when you need to tow or carry heavier items.
Let the Fun Begin
While the Raptor is perfect for work and fun to drive on the highway or city roads, that's not where it shines, or why the drivers here in Kansas are curious about this particular Ford.
The Raptor, which Ford has described as "part rocket," is a blast on the off-roads. It comes available in two-wheel drive and a powerful four-wheel drive for the stickiest situations. The steering wheel also has transmission controls built in, with selections including:
Normal
Sport
Weather
Mud/Sand
Rock Crawl
Baja
The 2017 Raptor also comes with a long list of available features and amenities, including:
An LED lighting system in the bed
Heated and ventilated seats
Remote start
Adaptive cruise control
Plus, the Raptor comes standard with an automatic start/stop engine to help you save money on gas.
Interested in Seeing More?
If your interest in the Ford F-150 Raptor has been peaked, let us know. We'd love to get you more information about this exciting, versatile truck.
If you're in the Wichita, McPherson, Newton, and Valley Center areas stop by. We're easily accessible at 1100 East 30th Avenue in Hutchinson and we have lots of Ford F-150 trucks onsite and we can get you more information about this and other Ford vehicles if you're curious.
Hours
Monday

8:30am - 7:00pm

Tuesday

8:30am - 7:00pm

Wednesday

8:30am - 7:00pm

Thursday

8:30am - 7:00pm

Friday

8:30am - 7:00pm

Saturday

8:30am - 7:00pm

Sunday

Closed